Memorial Cufflinks
EverWith have a small collection of beautifully proportioned cufflinks, ideal as subtle reminder of your loved one. The resin comes in twelve different colours, so you can create a unique set of cufflinks where you can carry your loved one close to you, always. The resin holds the ashes or hair suspended within it, and each set of cufflinks are individually crafted to provide you with a very special memory.
Cufflinks are available in a selection of material and resin colours:
Material
Sterling Silver, White Gold, Rose Gold & Yellow Gold





Transparent

Violet

White

Yellow

Aqua

Black

Blue

Green

Orange

Pink

Purple

Red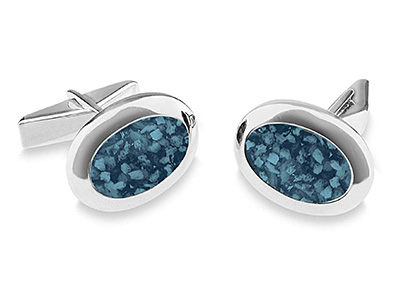 EverWith Gents Oval Memorial Ashes Cufflinks. From £215.00
(Shown in Silver: EW-CL-602)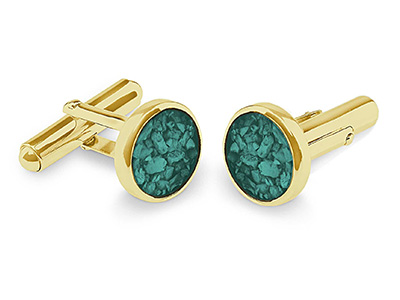 EverWith Gents Classic Round Memorial Ashes Cufflinks. From £210.00
(Shown in Gold: EW-CL-602)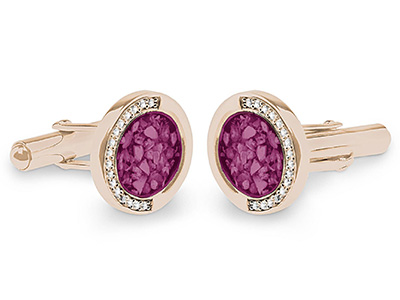 EverWith Gents Fancy Round Memorial Ashes Cufflinks with Fine Crystals. From £225.00
(Shown in Rose Gold: EW-CL-604)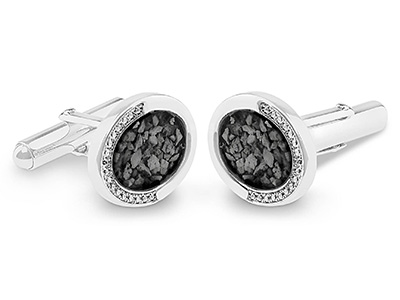 EverWith Gents Fancy Oval Memorial Ashes Cufflinks with Fine Crystals. From £245.00
(Shown in Silver: EW-CL-603)
Details
Features
Technical
Ordering Process
Features
Features
Hallmarked with either 925 Sterling Silver or 375 9k Gold
Allow 4 to 6 weeks processing time for Gold pieces
Sterling Silver pieces feature Rhodium Plating to give a glossy finish similar to White Gold
Choice of Coloured Resins
1 Year Warranty
Technical
Measurements & Technical Data
NA
Ordering Process
Ordering Process
You can request our postal ordering pack which contains everything you need to place your order. You will also be able to confirm the exact colour resin you require.
Alternatively, you can visit one of the Westerleigh Group Crematoria where we will measure your ring size and provide everything you need to place your order.
Our postal ordering pack contains:-
Small plastic spoon (we typically need one spoon of ashes for each jewellery piece)
A labelled bag for the ashes
Order confirmation form and Pen
Freepost return padded envelope
Once the ashes have been received and your jewellery is in production we will send you a confirmation email. We will then make your jewellery piece. Our standard turnaround time is around 7 days for in-stock Sterling Silver pieces. 9k Gold Pieces typically take around 4 to 6 weeks as they are made to order and are then hallmarked at the Assay office. We will contact you if we expect a delay producing your item.
Your jewellery piece will be beautifully gift-wrapped in a jewellery box with an EverWith bag, ideal for gifting. Any unused ashes will be returned to you.
Your finished jewellery piece will be dispatched using a next-day delivery courier service with a 1 hour delivery window, with tracking information emailed to you.