Contemporary Memorial Collection
Contemporary memorials offer an inspiring variety of options, ranging from more traditional granite mini graves to emerging favourites such as bird baths and benches.
Contemporary memorials provide many opportunities for personalisation such as an etched portrait of your loved one, their favourite sports team or their hobby.
Memorial Plaques
Natural long lasting granite plaques are engraved with a personal dedication before placing on a communal memorial set within our Garden of Remembrance. This is usually a good option if you require a low maintenance memorial.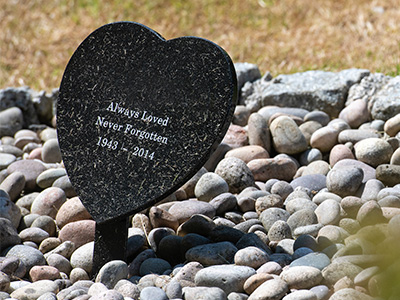 Posy Collection Heart
Heart shaped plaque on a spike
Black Granite
Polished
8" x 8"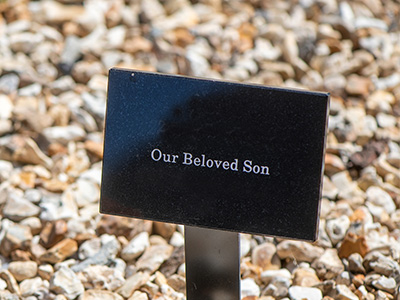 Posy Collection Plaque
Small rectangle plaque on a spike
Black Granite
Polished
6" x 4"