Contemporary Memorial Collection
Contemporary memorials offer an inspiring variety of options, ranging from more traditional granite mini graves to emerging favourites such as bird baths and benches.
Contemporary memorials provide many opportunities for personalisation such as an etched portrait of your loved one, their favourite sports team or their hobby.
Vases
A range of smaller granite memorials is available, including vases for displaying cut flowers. They are suitable for placing alongside a tree, rose or in a family garden or as an alternative to the traditional plaque. They may also be used to mark the ashes' burial plot within a private space or a communal area.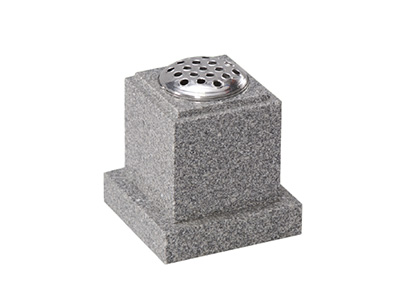 Wilcrick
Small cube, on a base
Lunar Grey
Polished
7" x 7" x 7"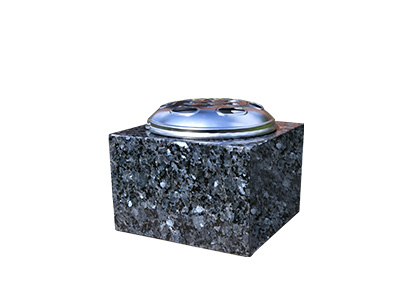 Pagham
Smaller cube, no base
Lunar Grey
Polished
4" x 6" x 6"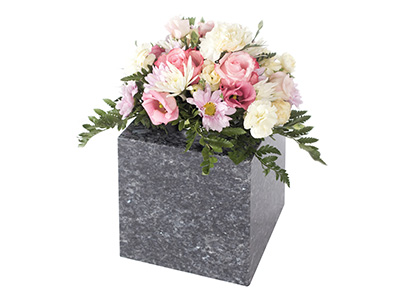 Mossley
Small cube, no base
Lunar Grey
Polished
7" x 7" x 7"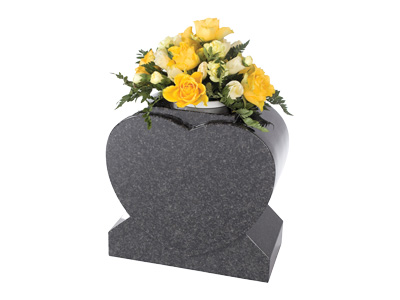 Bromsgrove
Heart shaped cube, no base
South African Dark Grey
Polished
12" x 12" x 6.25"