Contemporary Memorial Collection
Contemporary memorials offer an inspiring variety of options, ranging from more traditional granite mini graves to emerging favourites such as bird baths and benches.
Contemporary memorials provide many opportunities for personalisation such as an etched portrait of your loved one, their favourite sports team or their hobby.
Mini Graves
A small upright headstone and kerb set provide a distinctive memorial to mark the burial plot of your loved one's ashes. Each mini grave measures approximately 2ft (60cm), is available in a range of granite and can hold up to two sets of ashes. It can be made to accommodate one or two vases for displaying cut flowers.
The area in front of the headstone can be filled with coloured chippings or with soil for planting. Alternatively, a co-ordinating granite slab can be provided.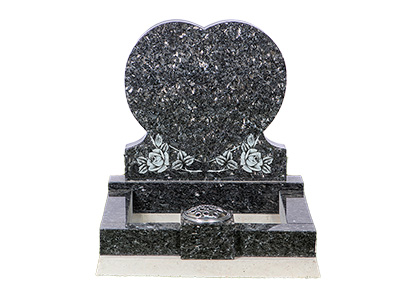 Marley
Granite heart shaped mini grave
Lunar Grey
Polished
24" x 24"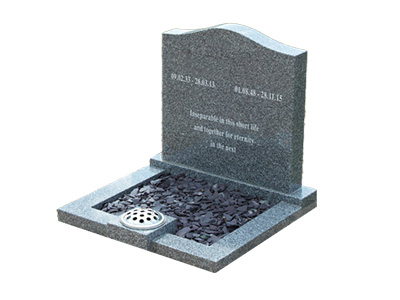 Egerton
Granite ogee top mini grave
Lunar Grey
Polished
24" x 24"