Contemporary Memorial Collection
Contemporary memorials offer an inspiring variety of options, ranging from more traditional granite mini graves to emerging favourites such as bird baths and benches.
Contemporary memorials provide many opportunities for personalisation such as an etched portrait of your loved one, their favourite sports team or their hobby.
Cremation Tablets
Granite cremation tablets are simple, elegantly designed and low maintenance memorials, designed to mark the burial of ashes within a Garden of Remembrance. They can hold up to two sets of ashes. They are designed to fit a standard 2ft (60cm) x 2ft (60cm) concrete foundation and can be made to hold one or two integral vases, if required.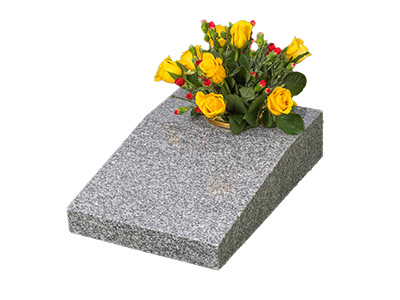 Hinton
Plain desk tablet
Lunar Grey
Polished
12" x 18"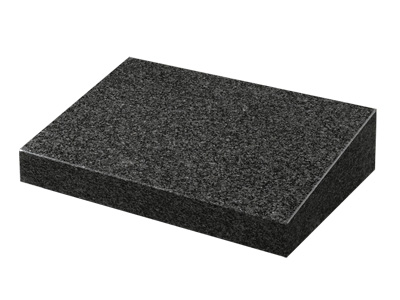 Davenham
Wedge design
Lunar Grey
Polished top
4" 2" x 1'6" x 1'6"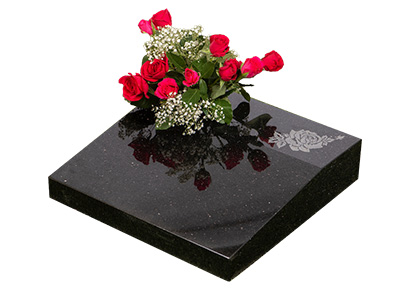 Pawlett
Wider plain desk tablet
Lunar Grey
Polished
4" 2" x 1'6" x 1'6"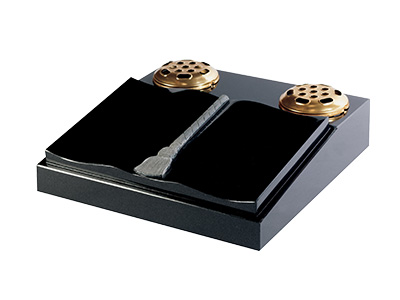 Benfleet
Wider book top desk tablet
Black
Polished
5" 2" x 1'6" x 1'6"